Notifications
Context
When configuring notifications you select a context. Either by a dropdown in the user profile or depending on which group is selected in the configurations view. This context determines from which devices you will receive notifications. If you select a machine or a gateway, you'll receive notifications from that particular device. To receive notifications related to multiple devices you can select a folder higher up in the hierarchy.
Notify When
The Notify when-setting determines when you'll be notified. For example when a gateway connects or disconnects. Some filters have additional settings, like the Alarm/Event state changed type allows you to filter which alarms in detail that you want to be notified about.
Example Notify when a report is created
Select machine, group or gateway in the node tree.
Select the Notifications tab.
Press the new button and the select the Alarm/Event state changed row.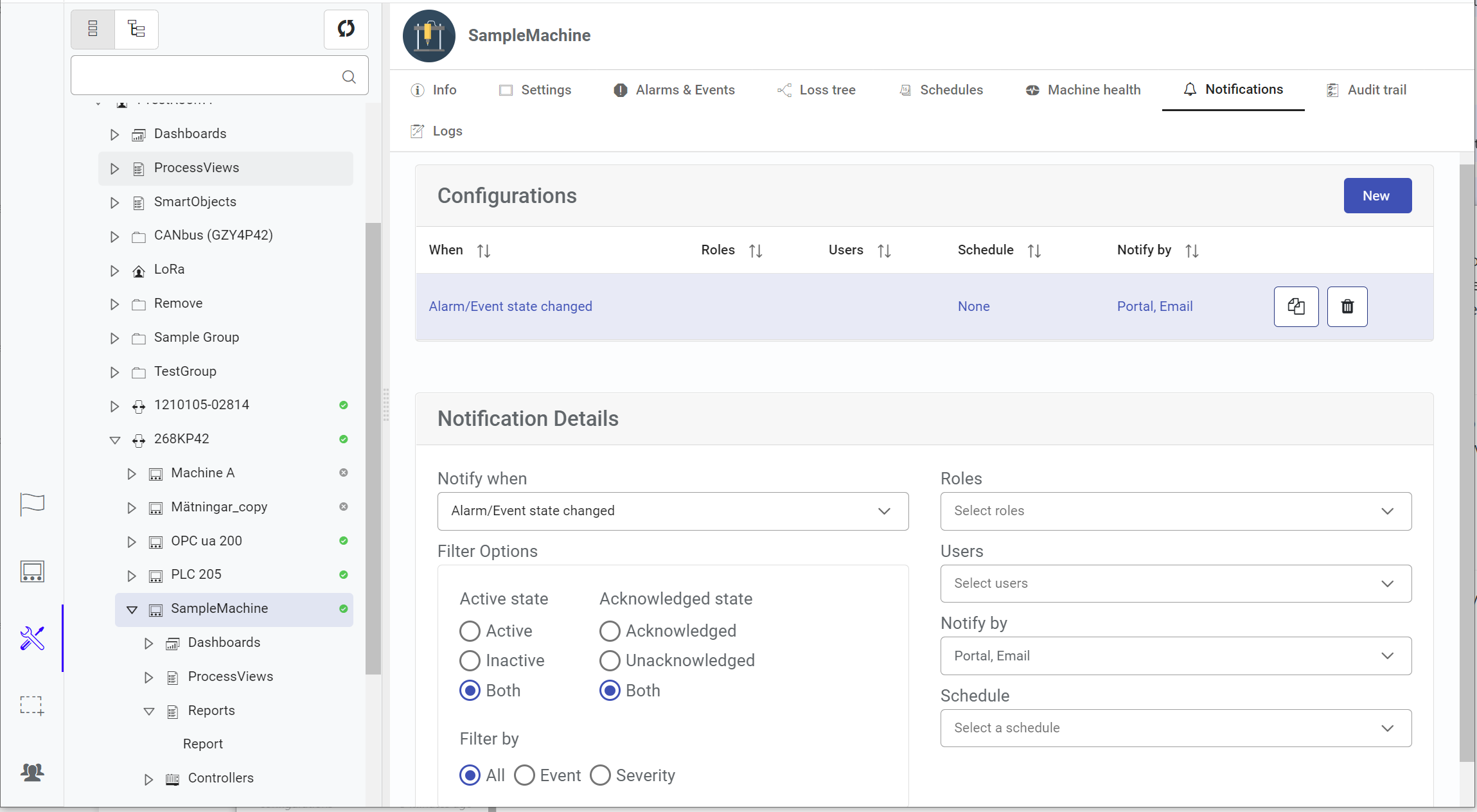 In the Notify when dropdown Select Report created
Select the roles or users to reive the notification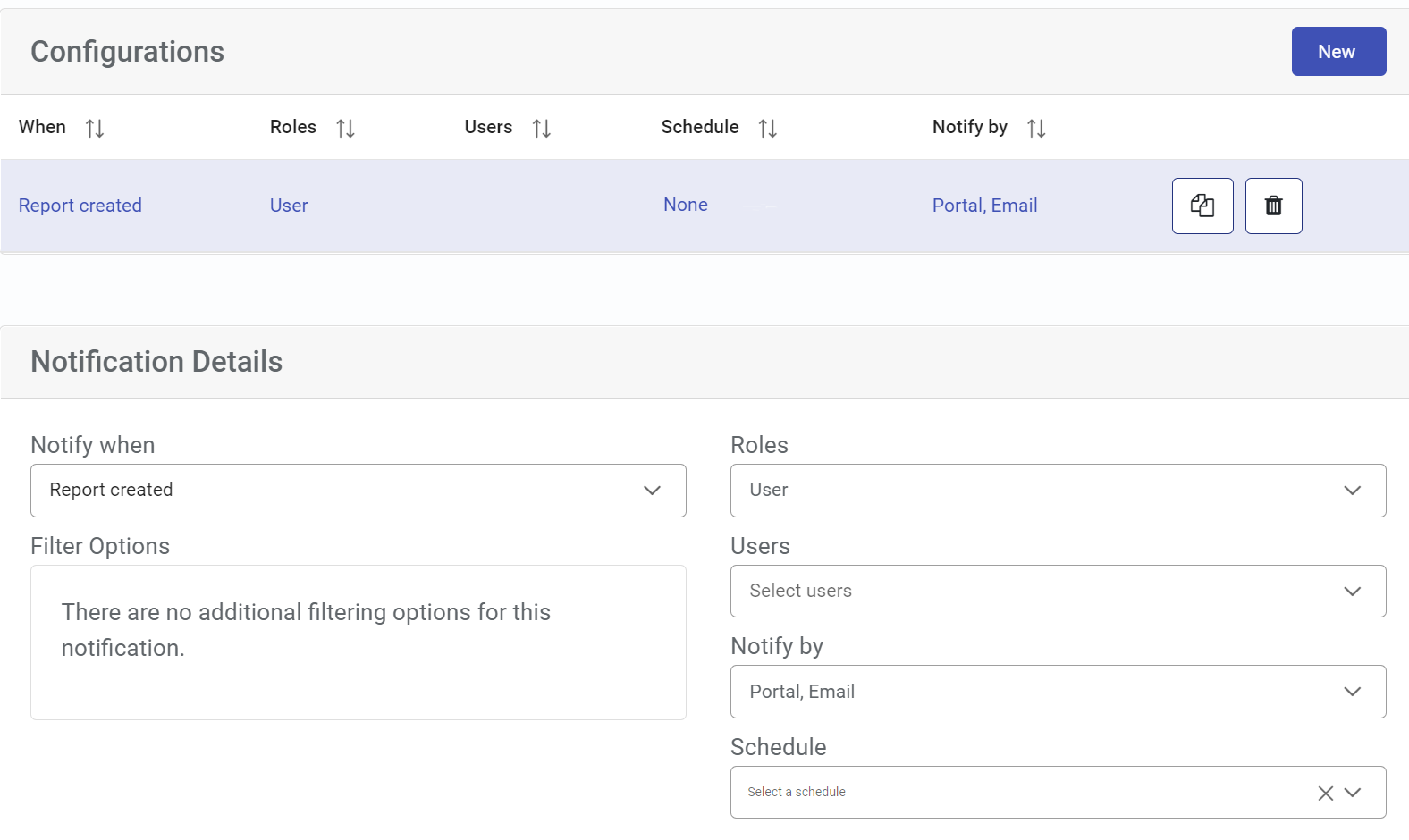 Now the configuration is completed and the selected users or roles will receive a notification when a report is generated.
Configurations on groups
Notifications can be configured for multiple roles and/or users by adding a configuration on a group in the configuration view. These configurations can be seen but cannot be edited by users in their user profile.
Configurations under your user profile
You can also configure notifications under your user profile. This configuration is personal and managed by the user. It cannot be changed elsewhere.